Chiropractor Tom Bryant D.C.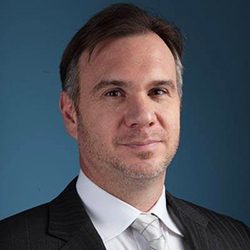 Dr. Tom Bryant (DR. T) treats debilitating pain and is happy to help patients experience relief like never before in Northbrook, IL. But Dr. T's idea is not to just make the pain go away; the point of his unique practice is to make the problem go away completely by eliminating the physiological basis of your pain and problems.
His comprehensive and unique 4-part process is all about fixing subluxations (misalignments of the spine), getting the curve of your spine and neck correct and making sure your spine and nerves are functioning correctly for optimal health.
Most physicians and even other chiropractors will say that you can't change the curvature of your spine or neck-through chiropractic treatment. Dr. T offers a way to work on soft tissues and spine itself, and work on restoring spine to proper function.
Patients of Dr. Tom Bryant call him a "miracle worker," but there are physiological reasons behind the amazing results he is able to produce to help you lead a pain-free existence. Take the first step (even if it's painful) and contact Dr. T's office today. We promise tomorrow and the rest of your life will be wonderfully different.
---
A Life-Changing Story-of Hope and Help – A Sea of Stranded Starfish
Dr. Tom Bryant's life-changing story begins with another story of a young man walking along the shore the day after a big storm that had littered the beach with thousands of stranded starfish. As the young man walked, he spotted an older man who was bending down, picking up the starfish one at a time and tossing them back into the sea.
Because there were starfish everywhere, the young man thought this act was futile and even silly. He approached the older man and said, "Why are you bothering, your task is endless; you can never toss all these creatures back into the sea and make a real difference. The old man smiled at the younger man, tossed another starfish into the sea and said, "Well, I sure made a difference in the life of that starfish didn't I?"
That's Dr. T's goal as a chiropractor and human being. To make a difference in people's lives-one patient at a time.
---
His Own Broken Dreams and Bones
"Been there and broken that," is how Dr. T explains the extensive injuries he has suffered: a knee cap shattered in five places caused by high school wrestling; an injury to his ankle diagnosed as plantar fasciitis; an even more extensive baseball injury that caused numbness up and down his right arm which prevented him from raising his arm over his head and putting on his belt. And that wasn't even the tough stuff.
When he was 22, someone undercut him while he was playing basketball and he suffered severe injuries to his lower back that eventually led to sciatica and a limp, which lasted two very long years.
These injuries were bad, but the most painful part of it all was the dismal prognosis for the future and the broken dreams he faced. After countless MRIs, x-rays, and physician visits, the best any traditional doctor could offer was "take these pain killers and don't call me in the morning; I have a golf date."
---
Putting the pieces together-with 3 killers to confront
For Dr. T to be all right again, many pieces of the wellness puzzle had to be put together. He had to fully understand what he was up against and that included three dangerous and deadly opponents. You may recognize two of these killers, but one may surprise you.
The #3 killer is Cancer
The #2 killer is Cardiovascular Disease
The #1 killer is (in this country) our very own HEALTHCARE SYSTEM!
As Dr. T explains, "I love this country and the freedoms and opportunities it provides, but our healthcare system is ranked 37th in the world and is number 1 as a killer. More than 1,000,000 people die in the United States each year because of surgical errors, improper treatment and medication mistakes.
"Medication is a huge problem is this great land of ours. We're way over-dosed. The United States is home to 5% of the world's population, but we take 80% of the medication." Dr. T believes that medication does nothing more than mask real problems. He has devoted himself and his practice to unmasking cover-ups, revealing the truth and providing real solutions.
---
Discovering Chiropractic-three parts of Dr. T's holistic answer
The unique 4-part approach that Dr. T now offers his patients is the result of the learning journey that took place over a number of years after he was first introduced to chiropractic at the Palmer College of Chiropractic in Iowa.
Dr. T's adjustment by a practitioner at the college eliminated the severe shooting pain down his leg. Though his chronic back pain remained, Dr. T was so impressed with chiropractic that he enrolled in the four-year Palmer School and began adjusting others. He helped many people, but his own situation and pain level were not improving rapidly enough so an adjustment to his technique was needed.
National Upper Cervical Chiropractic Association, offered a breakthrough for Dr. T. After just one treatment by a practitioner, 70% to 80% of his chronic pain was gone. "I was amazed," says Dr. T," who immersed himself in the superb approach.
National Upper Cervical Chiropractic Association is a scientifically proven procedure focused on restoring the body's natural ability to heal itself and maintain optimal health. The procedure corrects head/neck alignments and removes interferences at the point where the head and neck join. This reactivates brain-to-body communication so the body's natural, self-healing process can begin. More than 100 different health problems have responded to this unique approach and Dr. T's own ailments were no exception. He responded so well, in fact, that he began focusing on National Upper Cervical Chiropractic Association techniques and has been performing them ever since. Was National Upper Cervical Chiropractic Association, the total answer? Not quite, since DR.T was still experiencing shoulder problems with numbness down his arm and the inability to lift his arm above his head. Enter Dr. Mitch Mally's extremity adjustment techniques the SECOND element of Dr. T.'s total answer.
DR. MALLY had a reputation for being one of the best in the world at extremity adjusting. In fact, he was known as the "The Black belt of Extremities" and after a single adjustment by this master, Dr. T was able to move his shoulder and experience a full range of motion. Dr. T was literally moved and devoted the next two years of his life to the study of Dr. Mally's methodology, which he combined with the National Upper Cervical Chiropractic Association for even greater success. Now, he was just one methodology away from complete treatment success.
Dr. T investigated one additional manipulative technique considered to be the best for rehabilitation of the spine and muscles. This technique, developed by Dr. Burl Pettibon, the "Father of Modern Bio-Mechanics," makes the body stronger and actually fixes the curvature of your spine and neck. "Even some scoliosis can be corrected," explains Dr. T, who has incorporated Dr. Pettibon's approach as vital element number THREE of his treatment repertoire. With the application of Dr. Pettibon's therapy, the proper curve in your neck, spine, mid and lower back can be attained so that your body is a lot stronger, functions better and the likelihood of arthritis and decay is decreased.
---
"Where Dr. T Stands Today"
Dr. T believes in the adage of "Physician Heal Thyself."
And he has been healed through the application of all three techniques as the basis of his own rehabilitation program. What are his results? Where does Dr. T stand today? He stands straight and tall-pain-free, active, flexible and happier than ever before. He is 41 years old and looks and feels better than he did in his 20s. He's lost 20 lbs, is stronger, very active, and is incredibly pleased and proud not only of his own progress but what it has meant to his patients.
"Through the combination of these three programs: the extremity work of Dr. Mally and Dr. Pettibon's rehabilitation program, I have found and now offer a wonderful and unique unified theory of complete Chiropractic care. I also encourage my patients to become more educated about proper nutrition, the FOURTH CRITICAL PART of my complete program of care." Through a nutrition program selected specifically for patients who want it, Dr. T helps individuals lose weight and feel the ignition that proper nutrition can generate.
---
Dr. T Also Stands Alone
Dr. T not only stands erect - he stands alone as a practitioner.
No other chiropractor uses the 4-part combination of National Upper Cervical Chiropractic Association work, Dr. Mally's Extremity Therapy, Dr. Pettibon's spine, and muscle adjustments, and nutritional health.
Only 50% of chiropractors take x-rays at all-a 100% necessity in Dr. T's practice.
Only 10% of chiropractors take pre-and-post x-rays to note progress and literally make adjustments as needed. Every patient who undergoes Dr. T.'s treatment receives these x-rays.
Unlike many other chiropractors, Dr. T is dedicated to corrective versus maintenance care. Getting to root of your problem is his intention.
No wonder Dr. T's practice is growing by leaps and bounds and his happy, pain-free patients are flexible enough to perform the activities. Why not make the leap yourself?
---
The Happiest Beginning of All
"In the early '20s, I was told I would have to live with pain and a comprised lifestyle. That was unacceptable to me and provided the impetus for the happiest beginning of my life-my journey to and through the best that chiropractic has to offer, including innovative techniques I have developed on my own, which I would be honored to share with you. I hope you will give me the chance to make a dramatic difference for you."
If you have little or no hope. If you're suffering from chronic pain and have been told there is no long-term, permanent answer, Dr. T is where your journey to a pain-free, more enjoyable life can begin. Don't let yourself feel lost at sea or stranded on the shore. Pick yourself up, jump in and change the most important life in your world-your own!
Monday
9:00am - 6:00pm
---
Tuesday
9:00am - 6:00pm
---
Wednesday
9:00am - 6:00pm
---
Thursday
9:00am - 6:00pm
---
Friday
Closed
---
Saturday & Sunday
Closed